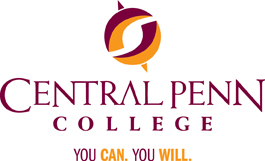 ●Description
The International Student Scholarships are available with a possible award of up to $5,000 per year for undergraduate students. The amount granted to the student is decided upon by the office of admissions and is based on a variety of factors including financial need, merit, living arrangements, and the degree level pursued.
●Other Criteria
Students must submit an essay regarding "How… a degree from Central Penn College [will] help you reach your goals"
●Amount
10,000
●You must be studying in one of the following countries:
United States
Therefore this scholarship only applies for schools in the USA.
●Deadline
Automatically entered with application.
●You must be from one of the following countries:
Unrestricted
●Number of Awards
Unlimited
●You must be studying one of the following:
Business/Management, Communications, Computer & Information Systems, Health Professions, Law & Legal Studies, Marketing, Other, Nursing, Finance, Economics, Applied Science, Accounting, Public Relations, Criminal & Forensic Science and Technology
●Host Institution
Central Penn College