Message from the Coordinator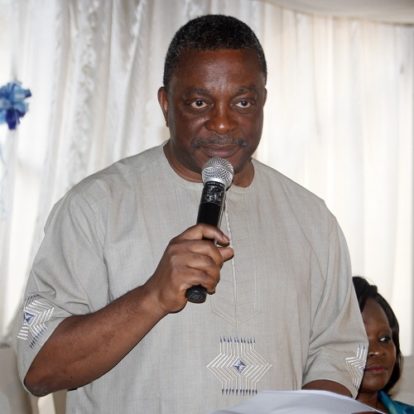 Welcome to a citadel of knowledge, and excellence: welcome to a world of opportunities and actualization of purpose, it is said that "a journey of a thousand miles begins with a step". Thank God for taking the step, begin at EAC now and end at a higher level.
Educational advancement centre is geared towards assisting you to reach your final destination. God has been our strength and through him, we have been able to break myths like eggs. Ordinary lives have been transformed to outstanding ones, mediocrity replaced with excellence and competence. We realize that "success seems to be connected with action". Successful people keep moving and are interested in moving on. Move on to heights you have never known and subdue mountain tops that are unimaginable.
So many lives have moved from low points to great heights and with God our business is to get the students thoroughly furnished in every area of life; in academics, in morals, in discipline etc in EAC, you are assured of the best. Our programmes are focused on getting students into first class universities anywhere in the world, and coming out with first class and second class upper degrees. We extend our hand to you and welcome you to the advancing team. Start with us and finish at a higher level, see you at the finish line. On your marks….. Get set go…….