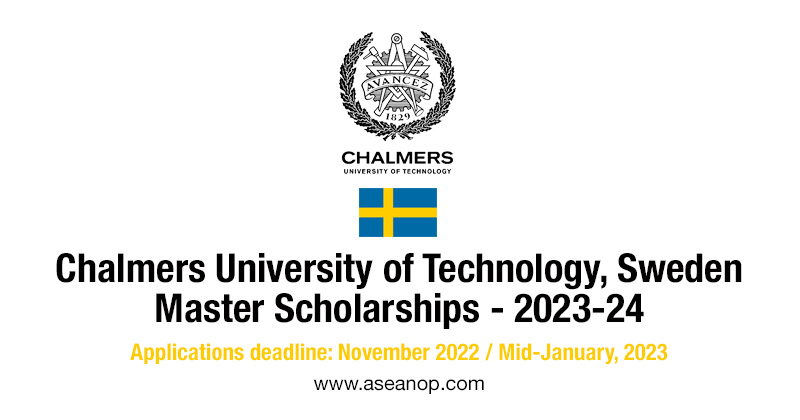 Scholarship applications will be processed when the corresponding online application for Master's programmes at universityadmissions.se has been completed, including having submitted all the required documentation verifying your eligibility and having paid the application fee.
Only applicants fulfilling the eligibility requirements for the Master's programmes applied for will finally be considered for a scholarship.
The scholarship is available to;
1st year Master's programme applicants
Citizens from non-EU/EEA countries who are required to pay tuition fees for Swedish university studies.
Amount;
▪︎A 75% reduction of the tuition fees (4 semesters/2 year programme)
▪︎Students who excel during their first year of studies may receive an increased reduction, which covers 85% of the tuition fees during the second and final year of studies
▪︎No funds are transferred to the scholarship laureates.
▪︎Deadline: January 13th, 2023.
For more information on how to apply click here;
http://www.chalmers.se/en/education/application-admission/how_to_apply/Pages/how-to-apply.aspx