Did you have a poor performance in the last JAMB exams? Do you think your score is too low to meet up with this year's cut-off for your desired course? Are you already dreading the Post UTME exams?
You don't have to be afraid, we've got the best answer for you!
Direct Entry: Advanced Level!
With A-level, you not only avoid the hassles of writing the Jamb examination and meeting up with the cut-offs of your desired school but also gain admission directly into the 2nd year!
In addition, A-level is recognized worldwide so your options are not limited and you can gain admission into your dream university, home, and abroad!
At EAC, we offer standard tutorials that will prepare you to be a global student.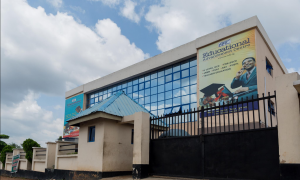 We've got 10,000 success stories, and over 25 years of an excellent track record to assure you of a successful result!
Don't miss the opportunity to enter this university again this session as there is limited time to get your registration done in time for admission.
It's not too late for your dream admission to come true. Register with us for the A-level now at Our official website or send us a dm on http://wa.me/+2348099123412